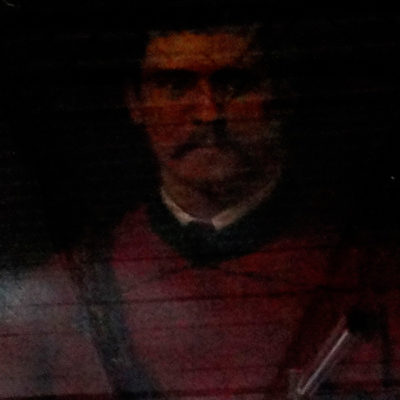 AUGUSTO LANGE
On 16 January 1881, when the Chilean army reached the centre of the capital city, vandalizing mobs arose, looting and setting fire to dwellings and trade establishments around the Plaza del Mercado (Market Square). The Fire Brigades had to deal with these attacks, defending their materials and their very lives with firearms. Thirteen firefighters of the Garibaldi Italian Company had already fallen in the bombing and looting of Chorrillos. Augusto Lange, a volunteer of the British company, was killed instantly by a bullet while fulfilling his voluntary duties as an urban guard in La Pelota street.
Excerpt from the book "Historia del Cuerpo de Bomberos Voluntarios del Perú, Al cierre del Milenio" by Brigadier CBP Julio César Coz Vargas (B-14)
The remains of Augusto Lange initially lay in No. 152 San Gabino quarter, letter C, in the general cemetery of Lima. They were subsequently transferred to the Cripta de los Héroes (Heroes' Crypt).
FRANCISCO J. FERGUSON
The fire of the Teatro Principal on the 16th of March 1883 was a major fire. Francisco Ferguson and Thomas Hart, firefighters of the Victoria brigade, were thrown into the fire when a wall collapsed. After arduous effort, their colleagues managed to rescue them. However, due to his severe injuries, Fireman Ferguson did not recover and died days later.
A commemorative coin was struck at the request of BFB VICTORIA and reads "For his noble conduct on 16 March 1883".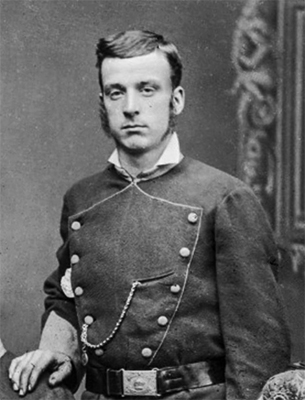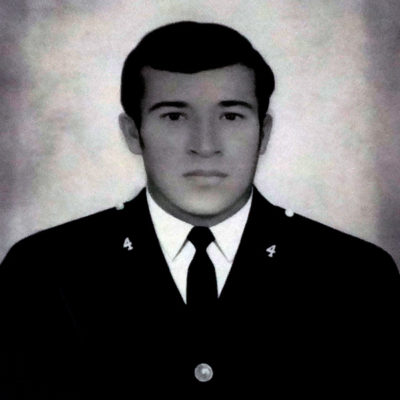 CARLOS LEÓN DELGADO
Volunteer firefighter Carlos León Delgado, affectionately known as "El Cachorro" (The Puppy), held the rank of sergeant. He was the oldest of seven siblings.
He was 21 at the time of his fatal accident. He is remembered as the first parachuting martyr of the volunteer firefighters corps of Peru.
As a young man with a bright future, he enrolled in the parachute unit, preparing to intervene in catastrophes that occurred where there was no access for motor vehicles.
Fate had decreed that on the 28th of June 1970 his name would be written in the book of firefighting martyrs of Peru.
On the graduating jump from Collique Civil Aviation School, his parachute failed to open, leading to his death. He thus became the first parachute martyr of the volunteer firefighters of Peru.
JUAN ROSAS GARCIA
Volunteer firefighter Juan Rosas, 26, died on the 7th of March 1978 in a fire in a home in La Victoria which he entered since he happened to be passing by.
He was the fourth of eight children and his family had close links with the VICTORIA fire brigade. He was a helpful, obliging and friendly young man who did not think twice about helping out in an emergency that sadly cost him his life.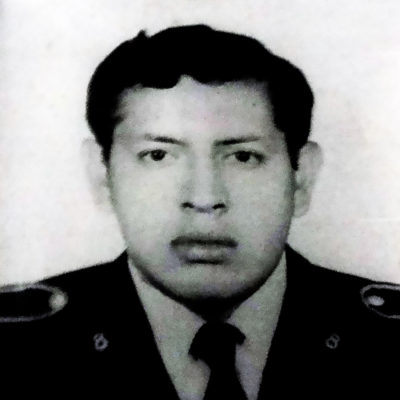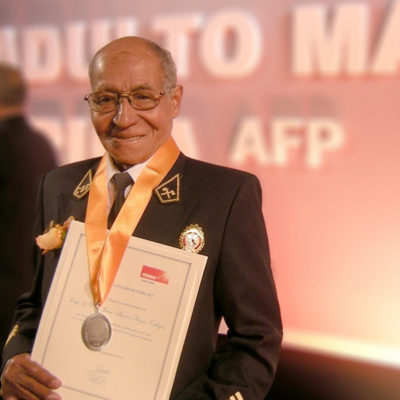 JUAN ROJAS VALLEJOS
HONOURABLE MENTION
Juan Rojas Vallejos was a veteran Victoria firefighter whose face and hands were burned on the 13th of February 1968 when, as he tried to put out a fire in a neighbour's house, the tank of a kerosene stove exploded. "Rojitas", as he was affectionately known, was a patient at the then Hospital Obrero for eleven months while he received many skin grafts. Dr. Rodríguez Arnaiz, then mayor of La Victoria, took the necessary steps for his transfer to Norfolk Hospital in the United States for further treatment. He has honourable mention as a "Living Hero" with the rank of Captain. He served the volunteer firefighters of Peru as a professional photographer and died of natural causes at the age of 84 on the 12th of March 2012. He was posthumously promoted to Lieutenant Brigadier.